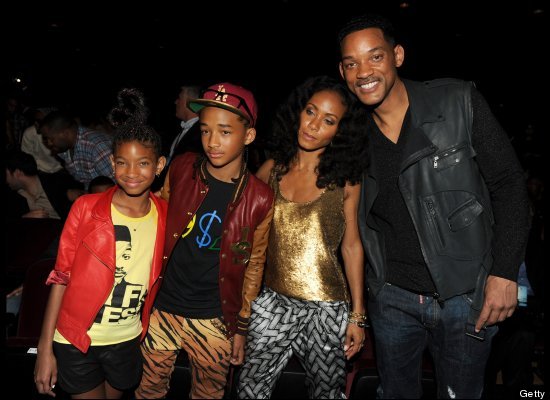 Amidst whisperings that Will Smith and Jada Pinkett Smith are on the outs, rumors of Jada's potentially more than platonic involvement with Jennifer Lopez's soon-to-be ex-husband, Marc Anthony, have begun to fly -- how's that for a star-studded tangle of thorns?
Although the Smiths rebuked all rumors that their 14-year marriage was on the rocks or that Jada was romancing Anthony, an insider told Us Magazine that Pinkett Smith and Anthony were engaged in an "inappropriately close" friendship.
"They were a little touchy and like they were in their own little world," a source on set of the pair's TV show, "Hawthorne," told Us -- Anthony plays Pinkett Smith's love interest on the show -- before adding that the duo also spent time alone in Anthony's on-set trailer.
Anthony recently took to "Good Morning America" to speak out about the dissolution of his marriage with Lopez: "We have decided to end our marriage," he said. "This was a very difficult decision. We have come to an amicable conclusion on all matters." Lopez similarly spoke to Vanity Fair about the split.
And although Anthony and Lopez have made their split official, Will and Jada are trying their hardest to put their split rumors to rest -- they recently met up for a very public and amicable [photo op] brunch.
Check out these photos: Do you think Jada and Will are just putting on smiles for the camera?